Home
›
Scope's online community
Coffee lounge
Let's talk about the lack of disabled actors on television.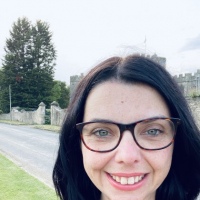 Cher_Scope
Posts: 4,111
Scope community team
What's happened?
Social media this weekend was busy responding to a news article written by the actress, Sally Phillips.  In the Telegraph article, 'Cripping up' is just as unacceptable as blackface', Sally talks about the low numbers of disabled actors on screen.  She also describes the casting of non-disabled people for disabled roles as 'cripping up' and says:
"Cripping up is just as unacceptable as blackface. People think a disabled actor isn't acting if they're playing a disabled character... but that's like saying Idris Elba isn't acting when he plays Nelson Mandela. Lack of integration has massive effects. You shouldn't be stopped from working in TV because you literally can't get in the building." 
These comments received a backlash from people who thought Sally was wrong, and that non-disabled people should play disabled character roles.  For instance, @PiersMorgan said on Twitter: 
I agree... that talented disabled actors should be given more opportunities, but I don't agree that only disabled actors should play disabled parts. It's called 'acting' for a reason....
What's the bigger picture?
Looking at the statistics, disabled people are the most under-represented group on TV.  The Diamond Report 2020, produced by a collaborative team monitoring diversity on TV, found:
"The overall figure for working age disabled people is 17% while our data shows that disabled people are only making 5.2% of contributions off-screen and 7.8% on-screen,"
Positively, change is happening albeit slowly and disabled actors are playing more high-profile roles.  For instance, Ryan Stocks on Emmerdale is played by James Moore who has cerebral palsy, while Isaac a character on the Netflix show 'Sex Education' was played by a wheelchair user.  This, and other examples, are only a small indent though and much work remains to be done on achieving equality with non-disabled actors.  
How are disabled people shown on screen?
It is also important that where disabled people do appear on screen, their characters don't portray disabled people inaccurately, or add to stereotypes of impairment being a tragedy, a joke or scary.  A good article on this and historic representations of disabled people on screen is Inclusive utopias – old and new visions of disability on screen.  This article shows how programme-makers need to learn from the past and portray the everyday reality of living with an impairment to reduce disability stigma.  
What do you think?
Do you agree with Sally that disabled people should be given the disabled characters roles?  Or, do you think Piers has a point that disabled characters should be played by anyone, regardless of impairment? 
What is your opinion about how disabled people are shown on screen?  Let us know in the comments below! 
Online Community Co-ordinator
Want to tell us about your experience on the online community?  Talk to our 
chatbot
 and let us know.