Home
›
Scope's online community
Coffee lounge
George Ezra - "Pure O" OCD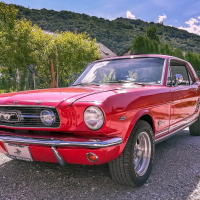 66Mustang
Community Co-Production Group
Posts: 5,103
Disability Gamechanger
I thought I would share this article as I found it interesting and it is similar to what I have.
His condition manifests as thinking about the worst and most inappropriate thing to say in a certain situation.
With me it is currently undiagnosed but it manifests as thinking about the worst thing I could do in a situation (i.e. if in a group: shout out, if I'm driving: crash the car, if chopping food: use the knife on someone/myself) and then being scared I'm going to act on that thought, so slightly different, however this is the most similar thing I found in the media to what I have so I thought I'd share it
If nothing else it highlights that OCD is not just about washing your hands and counting things.
https://www.bbc.co.uk/news/entertainment-arts-53950320
Thanks for reading