Home
›
Scope's online community
News and opportunities
Writing a book where the main character has Cerebral Palsy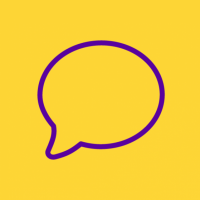 shaniswriting
Member
Posts: 2
Listener
Hello all, 
First off - mods/admins if this isn't ok, then please do just delete the thread.
Ok - my name is Andrew Shanahan and I'm an author. My first book came out in January and it's called Before and After. It's about a man who is stranded in his home, while a pandemic ravages the world outside. I wrote it last year and, honestly, it's been scary seeing how relevant it's become this year! I've promised never to write about the end of the world again...
I'm writing a new book which will be out in 2021, unless it's rubbish and then I'll hide it in a drawer of my desk and weep every time I accidentally open that drawer. I can't say too much without spoiling it, but it's about the race to Mars, which I've set in 2038. One of the characters in the book has Cerebral Palsy and I'm doing lots of research to try and make sure that my portrayal of the character is realistic. I know I hate it when I'm reading a book and the author writes about something I know about and they get basic facts wrong. 
If you'd be interested in helping me then it would be great if you could send me a message [see note from moderator at bottom of post] and I'll send over some questions (I'd rather not put them on the main thread in case they spoil the book for anyone). I would of course credit you in the book (if you wanted me to, not everyone does!) and send you a copy. Primarily this is for people with CP over the age of 18 (as the character is around 27ish), but I welcome all experiences and input. 
Thank you. 
Shan
[NOTE FROM MODERATOR: please email Shan on 
[email protected]
to get involved]