Home
›
Scope's online community
PIP, DLA and AA
The outcome of my MR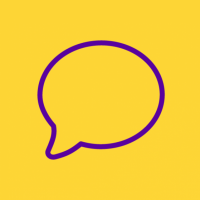 TeddyB22
Member
Posts: 170
Courageous
So I received word back from my MR. They were unmoved and now it looks like I will have to go to Tribunal just like I did at the beginning.
I didn't send off anymore medical evidence as I've not had any recent specialist input since last year. They noted this. I go to check ups and attend Occupational Therapy. I followed the advice given here in the forums to explain how my condition effects me. 
Again they didn't give me any points for mobility despite me telling them I haven't had any meaningful contact with another person socially for a year. I go to a nearby shop once a week. That's it. I don't mix with other people and I get my brother to take me to appointments. I've missed so many hospital appointments this year because of the stress of having to leave the house and travel on my own. 
I asked them to award me points for Nutrition. They argued that I seemed adequately nourished despite not having seen me physically but assessed over the phone. My CA rep was able to argue at the tribunal that they should not assess people's appearance as you don't have to be undernourished to have a problem taking nutrition. I have inflammation of the throat and I choke on food so I have to cut it up sometimes puree it. I have to watch everything I eat. It takes much longer than is normal and has a psychological effect on me. I was originally awarded these points (2) at my original appeal over a year ago. They took them off me after I asked for a suppersession. Anyway I think I have a good chance of overturning their decision at appeal. However I am aware they could take my remaining award of standard living off me.
I'm not sure if CA will be able to represent me again. If they don't I will just have to give up. No point in going on my own. I was once sent back home from a tribunal bc of not having representation. 
It's going to be stressful again but it does help that I've been here before so I know what to expect.