Home
›
Scope's online community
Coffee lounge
It's Chocolate Week! How do you like your chocolate?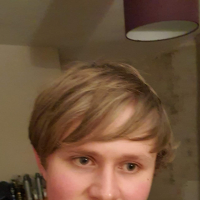 Ross_Scope
Posts: 4,240
Scope community team
Happy Friday everybody, hope you're having a lovely day.
If you're anything like me, you probably love chocolate and can't help but pick some up every time you do the weekly shop.
Luckily for us all, this week is chocolate week, which gives us a great excuse to chat about how much we love the stuff. 
Fast facts on chocolate
I recently listened to an episode of the You're Dead to Me podcast, which is a BBC Sounds show that focuses on a certain subject each episode and takes a fun deep dive into it's history. The subjects can be people, historical events or in this instance chocolate! 
That show taught me some super interesting chocolate facts, some of which I wanted to share today.
The Aztecs loved and valued the cacao bean so highly that they used it as currency during the height of their civilisation.
The origin of the cacao plant, the beans of which are used to make chocolate, dates back to 3300 BC.
In it's very early form, chocolate was consumed as a bitter drink, which was often flavoured with chili or honey. It wasn't thought of as a food.
The only time that coco has been successfully grown in England was in York in  1932 by Rowntree's. They only managed to grow one pod, which they took the beans from and made one small chocolate bar, which was given to the now Queen Elizabeth II, who was then Princess Elizabeth.
The scientific name for the tree that chocolate comes from, Theobroma cacao, translates as food of the gods.

In the 18th century, the Italians used to put chocolate in lasagne.
Solid chocolate bars, as we know them today, weren't a thing until 1847 and were first made by Fry's. The first milk chocolate bar was made in 1875.
You can listen to the podcast here.
Your chocolate preferences
If you could only eat one chocolatey snack for the rest of time, what would it be? 
Which do you prefer, dark, milk, or white chocolate?
Do you share your chocolate with others or keep it for yourself? 
How do you like your hot chocolate when you are at a cafe? I like it with cream and marshmallows.
Happy Chocolate Week! Let's show our appreciation for it
Online Community Coordinator
Talk to our
chatbot
and give us feedback on the community.
Tagged: