Home
›
Scope's online community
Coffee lounge
Do you wash your bedsheets once a year?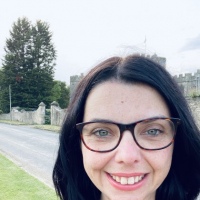 Cher_Scope
Posts: 4,007
Scope community team
In today's
Metro
the results of a cleanliness survey of 2,000 adults were reported with some pretty grim findings.  The research found that:
"One in three (30%) admitted to washing their bedding just once a year, a habit which experts say can lead to bacteria build-ups, itchy skin, and mites... 36% of Brits only wash blankets once a year, and 18% admitted to only washing jeans annually"
I don't know about you but just reading this is making me itch. 
I try to wash my bedding every other week and my jeans normally get washed after every wear or every 2 wears! I enjoy doing the laundry and love the smell of some particular fabric conditioners (Any other hinchers on here?)

Could you sleep in bedding that hadn't been washed in a year?  How often do you give yours a clean?  Tell me I'm not alone in finding this study astounding!
Online Community Co-ordinator
Want to tell us about your experience on the online community?  Talk to our 
chatbot
 and let us know.