Home
›
Scope's online community
Cerebral Palsy
Finding suitable shoes for AFO splints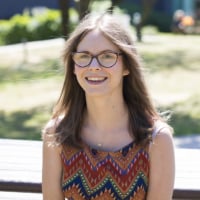 Chloe_Scope
Scope
Posts: 10,652
Disability Gamechanger
As part of World CP Day, I'm sharing how I find shoes that work with AFO splints. I know this can be really difficult and I have had many years of trying to figure out some kind of formula.
What are AFO splints?
An AFO is an ankle foot orthotic that is prescribed by a orthotist, it most commonly is worn by people who have cerebral palsy or a condition that causes foot drop.
A fitted AFO splint is plastic splints which has been made using a cast of your foot. They are made to keep feet and ankles in a good position for standing and walking. An AFO may be worn on one foot or both feet. Also, depending on your range of movement it can have a joint or hinge at the ankle or is be fixed in one position.
What shoes work best?

I've previously written about the
the emotional impact of wearing AFO splints
and how it can be so frustrating when looking for shoes that you like.
Over the years the importance of the right shoes has always been a big deal. I wanted them to look right and yet my feet had other ideas. They need to be supportive and be able to fit an AFO splint, this is not an easy task! Compromising the wants for a need is a common theme when you have a disability.

The type of shoe:
Boys/male shoes are sturdy and wider
Wide fitting shoes
Trainers can fit the best
High top shoes can be more supportive
Avoid anything with a heel
Shoes that have laces and a zip (allows the shoe to be adjusted more)
A back high enough to support the splint
Durable sole
Extra tips:
Take the insoles out
If you need to buy two pairs some places offer a discount
Be sure it's not too tight on the toes
Use a shoe horn if needed
Some shoes 'give' so will be more comfortable after been worn
Extra Velcro can be added if it's too short
Loosen the laces all the way to the bottom
Particular brands to look out for:
Read the full post: 
Shoes and splints: A guide to find footwear for AFO's (Chloe Tear)
Do you or your child wear AFO splints? How do you find shoe shopping? Any tips to share? Let us know in the comments below!