Home
›
Scope's online community
Coffee lounge
Havent Got A Bl**dy Clue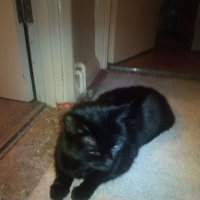 charlie79
Member
Posts: 202
Pioneering
 My friend has been putting her mother in law up in her living room of her one bedroom flat as the mother law had become homeless just before March. This was not easy as you can imagine as 3 people in a one bedroom flat. Very stress full for everyone.
The mother in law had become homeless through no fault of her own and is a pensioner. Unfortunately could not use my friends address due to her personal circumstances and situation.
The mother in law flew to Australia for 2 week to visit her daughter in Australia all expenses paid just before corona virus and lockdown. She has been trying to get back to England ever since but the fact she has no address she can put on the form whilst self isolating on her return has prevented her. 
We are in Lockdown and my friend is fretting because the mother in law has this bright idea she will try and return on the 16/11/20. We are trying to advise this would not be possible due to other countries Lockdowns and terrorist alerts. 
She has no address is officially homeless and if she does return the likely hood of being rehoused at this moment in time is very unlikely.
Any advice
Tagged: