Home
›
Scope's online community
Employment and careers
Are you looking for a new job or fancying a career change?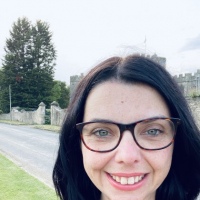 Cher_Scope
Posts: 4,417
Scope community team
With lockdown upon us, now is an opportune time to re-think our careers.  
Indeed, with National Career Development Month taking place all this month you might want to act on those niggling doubts that have long been whispering "its time for a new job".  
So dust off your CV, dig out your old certificates and let's have a think about what to do next.  


Not sure which career-path to follow?
It can be daunting to begin job hunting after a long-time away but there are ample online resources to help guide you through.


If you're unsure about what role you might like to go into next, try the
governments skills assessmen
t.  After answering 50 multiple choice questions, taking around 5 to 10 minutes, you will be given a list of careers that are best suited to you and your personality.  Who knows whether floristry or mechanics is for you?!
If this still leaves you in-doubt, think about your skills and interests.  Then, explore the National Careers Service '
Explore careers webpages
' which has information about hundreds of jobs, along with insight into salary, qualifications needed and daily duties.  
Alternatively, maybe volunteering is a better idea.  There are many voluntary roles out there and the
Do-it.org.uk i
s a good starting point to have a look at what's on offer.  
Where can I find jobs?
If you have a particular company/organisation in mind, visit their website's jobs section first.  This is a good way of spotting jobs that might not otherwise go onto big search engines!
Other jobs are listed on:
Please note you should never pay any money upfront to apply for a job.  If you are asked to, this might be a sign the job role is one to be avoided.
How can I stand out to employers?

With the job market so crowded its important to stand out from other candidates.


The Scope website has tips on
how to write your CV
,
prepare for job interviews
and
improve your interpersonal skills
.
What other support can I get to develop my career?

Scope have various
employment services
to support disabled people.  These include:
Support to Work
Support to Work is for you, if you:
live in England or Wales
are looking for paid work
are happy with online and telephone support

Starting Line
Starting Line is for you, if you:
live in Calderdale, London, Leeds or Manchester
are at the start of your journey into work
are starting to look for training, volunteer and work opportunities
prefer face to face support and group sessions

Kickstart

Kickstart is for you, if you:
live in London or Leeds
are looking for paid work
prefer face to face support, on a one-to-one basis

Career Pathways

Career Pathways is for you, if you:
are looking for careers advice and information
are aged between 16 and 25

Working on Wellbeing

Working on wellbeing is for you, if you:
live in Wales
are looking for work, training or volunteering opportunities
are 16 years and over


I'm disabled, will that stop me getting a job?

Having an impairment should not be a barrier to getting any job you are qualified for. 


Employers have a responsibility to put reasonable adjustments in place to support your needs and allow you to work.  This might be by ordering specialist equipment or offering flexible working hours.  For more information on reasonable adjustments, visit our
reasonable adjustments webpage.
The Government's
'Access to work' grant scheme
is also intended to support your transition into employment by offering financial contributions towards any adjustments you may need.


Over to you:
Have you thought about a change in career or a new job?
What would you ideally like to do?
What is stopping you from exploring career options?
Talk to me in the comments below and let's work it out together.
Online Community Co-ordinator
Want to tell us about your experience on the online community?  Talk to our 
chatbot
 and let us know.