Acts of random kindness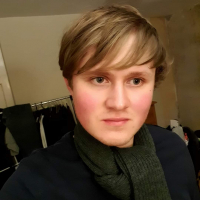 How do you change the world?
One single act of random kindness at a time.
If the movie Evan Almighty taught us anything, it was this. Even though I am not a massive fan of the film, this line is something that has stuck with me, despite the fact that whenever I quote it I can't remember the film in which it comes from.
Strange, right? kind of, but not really. I don't love the line because of the movie it comes from, or because of the context in which it is said, it sticks in my mind all these years later because of how much I believe in the meaning behind it. 
An act of kindness, it doesn't even have to be random, can lift another person's spirits when they need it most, it can turn an average day into a good one and it can change somebody's life for the better. Repeat these acts as often as we can and hey, I would say that is changing the world.
Acts of random kindness that have happened to you, you have done for others, or you have witnessed
It is World kindness Day and because we know what a lovely lot you are, we are certain that you will have numerous examples.
I will list one that happened to me recently:
For those who don't know, I'm severely sight impaired and I use a long cane. I was walking through the large train station in the town I've recently moved in to and found I was getting lost. I knew where I needed to go but I wasn't sure where I had gone wrong and how to go about figuring that out. I started to re-trace my steps in the hope that I would come across a landmark I recognised when someone getting in their car, who evidently had noticed my predicament, stopped what they were doing and called out to me asking if I was okay. They had clearly figured out where I was trying to get to, so they started to describe where I needed to go, and what obstacles would lie in my way on the ground. They successfully narrated me back on course and I was on my way, but their generosity warmed my heart, they didn't have to get back out of their car just to help me out, but they did.
What acts of random kindness have happened to you, been witnessed by you or have you done for others?
Online Community Coordinator
Did you receive a helpful reply to your discussion? Fill out
our feedback form
and let us know about it.
Comments
Brightness
Categories
12K

Talk about your situation

21.2K

Talk about money

4K

Talk about your impairment