Home
›
Scope's online community
PIP, DLA and AA
Discriminated against because I receive DLA?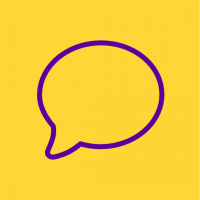 lilanne
Member
Posts: 4
Listener
Hi, I don't know if anyone can help but I think I'm being discriminated against because I receive DLA and PIP.
My husband works and earns a good wage. I'm currently unable to work and receive PIP and NS-ESA, and we receive DLA for my son as well.

We are looking to move and getting stonewalled by letting agents. Not because we are on a low income (our income is actually really good and higher than the U.K. average) but because we receive disability benefits. 
This may sound a bit far fetched but as an example a letting agent sent to me earlier today after I asked to put down a holding deposit: 


"Have you got a guarantor at all? Just as with receiving disability allowance you would need a guarantor or be able to pay 12 months upfront"

This doesn't say low income, or poor credit, or anything else, this quite clearly says that it is because I receive disability benefits that I need a guarantor or 12 months upfront. 
Any thoughts on this or whether it's allowed? 
If they'd said it was due to income or credit history or something else I'd understand. But receiving DLA shouldn't even come into it? 
Please help!

Our current housing is unsuitable for my needs and overcrowded, we're in the highest banding for council house but they've still said a minimum 3 year wait, which I why we're looking for private. But as we're near London we don't have £20,000+ for 12 months upfront and we don't know anyone to act as a guarantor.