Home
›
Scope's online community
Coffee lounge
Alcohol alternatives; have you ever tried mocktails?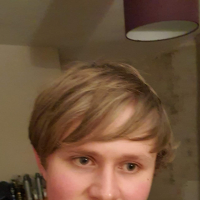 Ross_Scope
Posts: 4,131
Scope community team
It is Alcohol Awareness Week, which is a chance to get talking about drinking and highlight the issues alcohol can pose.
This year, the focus is on alcohol and mental health, and there is plenty you can do to get involved and raise awareness,
find out more about what that could be here.
Forget the cocktails, try a mocktail
In case there are any of you who are like me and thought a mocktail was a drink that makes jokes at your expense, I will explain what they are.
Essentially, a mocktail is a cocktail that doesn't contain any alcohol, they can often mimic the taste of authentic cocktails or taste completely different, but the common denominator is that they contain no alcohol whatsoever.
Due to this, mocktails have become an increasingly popular choice for people who don't drink alcohol, or for those who want to cut back on their intake, because they offer the fulfilling taste of a fancy cocktail while omitting the unhealthy alcoholic content completely.
We thought we would share some interesting mocktail recipes with you. Please let us know if you have tried any of these before and if you have any recipes of your own to share.
Follow the links provided below to find out more information about the ingredients and instructions for each drink.
Serve up a sophisticated alcohol-free sidecar mocktail. It's made with lapsang souchong tea, lemon juice, marmalade and honey. It only takes 5 minutes to make so it will be in your glass in no time.
For a taste of summer, in the middle of winter, this New York sour mocktail. Flavoured with tea, pomegranate, lemon and maple syrup, is a fantastic option. Although it won't quite beat visiting the Big Apple itself, we admit.
This Orange Juice Mocktail recipe is an easy one to make, with simple ingredients. Serve to children, adults, the entire family. It would brighten up any meal and contrary to what the title might suggest, it's suitable for any time of day.
We don't intend for a few of these to have American themes to their names, but it so happens that they do. This yummy sounding mocktail contains:
lemon lime fizzy pop
lemonade
sparkling water
sliced strawberries,
cubed mangos
strawberry and mango popsicles (ice lollies) 
Containing just raspberries, caster sugar, lemon zest, sparkling water and sliced lemon, this mocktail is definitely one for a sweet tooth, as are most of these. You can find further details, including a method, by following the link.
Your thoughts and experiences of mocktails?
I've never tried one before, but having seen these recipes I'm definitely tempted to give them a go, perhaps over Christmas.
Have you ever tried a mocktail? Do you think they are a viable alternative to alcoholic drinks?
Please remember that if you are consuming alcohol, you should
drink responsibly.
Online Community Coordinator
Talk to our
chatbot
and give us feedback on the community.