Home
›
Scope's online community
Coffee lounge
What would your three desert island TV shows be?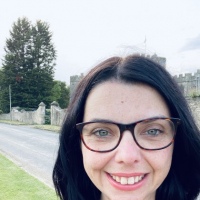 Cher_Scope
Posts: 4,063
Scope community team
You know we love our international days here on the community.  So when we heard it was
World Television Day
today (21 November 2020) we couldn't let it pass by without plugging in some telly-related talk.

What is World Television Day about?
Organised by the United Nations,
World Television Day
seeks to celebrate the TV which remains our largest source of media consumption.  
However, as new technologies develop and platforms such as Netflix come along, the ways in which we watch TV are changing.  The days of 14 inch black and white TV's sitting in our living rooms are largely gone, with smarter, faster, internet-connected super screens incorporated into our everyday lives.
This short film from the United Nations addresses the evolving TV landscape by asking 'What is TV anymore?'.  

What would your desert island TV-shows be?
While today, I want you to imagine that you are Tom Hanks in Castaway… except you have a TV (don't ask questions about the leccy supply) on which you can only watch three programmes ever.
What TV shows would you choose and why?
For me, it would have to be:


• Sex and the City - I love this show, especially the old episodes, and its pure sass, humour and stylish looks would distract me from my dwindling supply of coconuts.
• Phoenix Nights – Peter Kay is my absolute fave comedian, mostly because I love observational wit.  So, this take on Northern working men's club life would have me chuckling away, while my self-manufactured fishing net failed to catch any cod.
• Big Brother – Yes, how could I not include a bit of reality TV and in my humble opinion this was the original and best.  Bring back Nasty Nick and that shark in the water will elicit no fear from me!
Your turn 😊 
Online Community Co-ordinator
Want to tell us about your experience on the online community?  Talk to our 
chatbot
 and let us know.