Home
›
Scope's online community
News and opportunities
Addressing ableism in the Hair and Beauty industry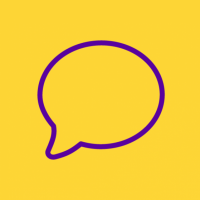 Gauthi99
Member
Posts: 14
Listener
Hi everyone,
I am Gautham Marthandan and I'm a postgraduate student at Leeds Beckett University.

My team and I are currently working on a PR campaign for NHBF (Hair and Beauty Federation) and BBC (British Beauty Council) regarding ableism in the hair and beauty industry. Our objective is to raise awareness on the issue and how to better include people with disabilities within the industry as consumers and employees and create guidelines for the people with disabilities in the industry, government, and media.

I would appreciate if you could have your community people participate in a focus group we are planning on the next days, as your say matters a lot to us. If you are willing to take part, we can set a date and time convenient to you.
 I assure you that unless you wish to share your details, none of your data will be used nor shared in any of the public domains nor to any of third parties. Your answers will be recorded and will be kept anonymous with us. 
I will also send you the consent form to you in prior to the interview and we got the approval from the university yesterday. So, your insights will be tremendously useful for us in terms of creating guidelines for people with disabilities within Hair and Beauty industry and better representing them.
Thanks in advance. Any further questions, feel free to comment on this post.
To find out more and express interest, you can either comment here or email [email protected]>