Making the future positive for animal and human rights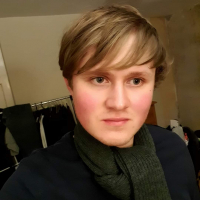 Human Rights Day 2020
Human Rights Day is observed every year on 10th December. It is the day the United Nations General Assembly adopted the Universal Declaration of Human Rights (UDHR  in 1948). The UDHR is a milestone document that proclaims the inalienable rights that everyone is entitled to as a human being - regardless of race, colour, religion, disability, sex, language, political or other opinion, national or social origin, property, birth or other status. Available in more than 500 languages, it is the most translated document in the world.
The focus of Human Rights Day 2020
This year's Human Rights Day theme relates to the COVID-19 pandemic and focuses on the need to build back better by ensuring Human Rights are central to recovery efforts.
We will reach our common global goals only if we are able to create equal opportunities for all, address the failures exposed and exploited by COVID-19, and apply human rights standards to tackle entrenched, systematic, and intergenerational inequalities, exclusion and discrimination.
December 10th is an opportunity to reaffirm the importance of human rights in re-building the world we want, the need for global solidarity as well as our interconnectedness and shared humanity.
Under UN Human Rights' generic call to action "Stand Up for Human rights", The aim is to engage the general public and UN family to bolster transformative action and showcase practical and inspirational examples that can contribute to recovering better. As well as fostering more resilient and just societies.
Animal Rights Day 2020
The annual International Animal Rights Day (IARD), also held on 10th December, aims to remember the animal victims of human tyranny and call for the recognition of our Universal Declaration of Animal Rights (UDAR).
The goal of the event is to build on the recognition of human rights, and persuade humanity that kindness and respect is owed to all sentient creatures. 
What you could do for Animal Rights Day
Thousands of animal rights supporters across the world hold candlelit vigils and other inspiring events to mark the annual IARD. Ethical pioneers unite to remember the billions of animals subjected to deliberate cruelty and killing across the world every year.
This coordinated global day of action has intensified calls for the recognition of the rights of all sentient beings to life, liberty and natural enjoyment.
Here are some suggestions of what you could consider doing to improve the lives of animals worldwide, both today and in the future:
Over to you
Do you have any thoughts on where society is at in terms of ensuring humans and animals alike have access to their rights?
Have you considered, or done, any of the above actions in support of animal welfare?
When building back after the pandemic, what does society need to consider to ensure that human and animal rights are honoured as much as ever?
Online Community Coordinator
Did you receive a helpful reply to your discussion? Fill out
our feedback form
and let us know about it.
Comments
Brightness
Categories
12K

Talk about your situation

21.2K

Talk about money

4K

Talk about your impairment