Home
›
Scope's online community
Invisible impairments
The truth about stomas and why stigma needs to be silenced.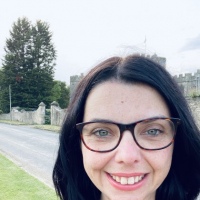 Cher_Scope
Posts: 3,194
Scope community team
Living with a stoma
Stomas get a bad rap. A sign that the bowel is 'dysfunctional' and the body can't control its own waste, our collective reaction towards them leans to awkward disquiet. This unease with the presence of poo is reinforced in myriad ways as we grow up: comedy sketches where explosive diarrhoea gets the quick laugh, professionals asserting toddlers should be toilet-trained by 3 years old and the unspoken rule that toileting be kept private, hygienic, and discrete. These cultural conditions make the decision to have a stoma laden with both personal and public considerations. Indeed, when faced with the prospect of negotiating stigmatised attitudes, some have sadly
decided against having a stoma and died
. Such tragedies make it increasingly important to talk about stomas to debunk misinformed, dangerous myths that can hinder people accessing their life-saving benefits.
What is a stoma?
Stomas are openings made surgically at the front of the abdomen, from which faeces or urine is excreted into a bag or pouch. Reasons for having stomas include cancer, Inflammatory Bowel Disease, diverticulitis, bowel obstruction or digestive/urinary system injury and they can be temporary and reversible or permanent.
BUPA
tells us the three commonest type of stomas are: 
Ileostomy – an opening from your small bowel, to allow poo to leave your body without passing through your large bowel. The poo is usually quite fluid after an ileostomy.
Colostomy – an opening from your large bowel, to allow poo to leave your body without passing through your back passage (anus). After a colostomy, poo is usually quite solid.
Urostomy – an opening for your ureters, to allow pee to leave your body without passing through your bladder.
And, you might not know it, but people can have more than one stoma in place at a time.
And, you might not know it, but people can have more than one stoma in place at a time.
How do people manage stomas?
Many people are unaware what stomas look like or how they are managed because unless you or a loved one has one, how would you ever know? Contrary to any belief that they are dirty or deformed, stomas are small, moist protrusions (sticky out bits!) that are pinky-red in colour because, like our gums, they are made from mucous membranes. Stomas have no nerve endings and are painless, while the consistency of poo that comes out might be watery rather than formed. Once full, stoma bags or pouches are emptied into the toilet and the stoma itself is cleaned. You can see Mr Crohn's Colitis show how this is done in this video on the
LadBible web
site.
How do stomas impact people's lives?
Recovering from having a stoma takes different times for different people, and the implications can be far-reaching. This
Colostomy UK leaflet on 'Living with a stoma'
outlines some common questions people might have, such as whether to tell others about the operation, or to what extent sex lives or employment will be affected. The good news is stomas shouldn't disrupt life plans, intimacy, or jobs, but it is completely natural for there to be bad days and a period of emotional adjustment as the body and self-image changes. Focusing on the life-changing benefits of stomas such as eliminating cancer, disease and pain makes it clear why stomas should be celebrated and not feared. 
What support or other resources are available?
Anyone who has a stoma should be receiving medical care from the gastroenterology team and stoma nurse at their local hospital. While outside of this, there are several charities dedicated to providing specialist support such as
Colostomy UK
and
Crohn's and Colitis UK
to name but a few. For those with children who have a stoma, make sure to check out the wonderful support available from the
CICRA charity
too.
Scope's online community is also a safe space for anyone who wants to talk about stomas, whether it be yourself or a loved one who needs advice or a friendly ear.


Over to you:
• Have you noticed a change in attitudes towards stomas?
• Do you think more needs to be done to educate people and dismantle outdated stereotypes?
• Do you have any unanswered stoma questions?
Send us your comments by dropping them below.   
Online Community Co-ordinator
Take part in
our annual survey
and let us know how we can improve your community experience.