Home
›
Scope's online community
Coffee lounge
Respectful debates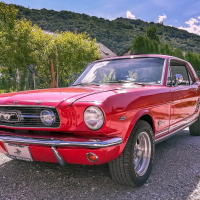 66Mustang
Community Co-Production Group
Posts: 5,103
Disability Gamechanger
Something that came to mind after reading a few recent threads.
I just want to say that being an online forum we need to remember that we here are all from different backgrounds, have different beliefs, different attitudes to life, etc.
Naturally these will clash when brought together on a public space like this forum.
No one person is correct or incorrect.
It's OK to have disagreements, and it is OK to attack someone's argument as this leads to healthy discussion and debate, but it is not OK to attack someone personally.
Just something I learnt from doing philosophy.
I hope it is helpful.
Thank you