Home
›
Scope's online community
Employment and Support Allowance (ESA)
Should i apply for 'support group'?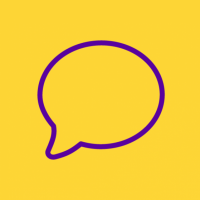 ryan123
Member
Posts: 19
Connected
Hi,

I've had mental health for well over a decade and stopped working 10 years ago because of it (see my post in welcome/introduction). I've been on JSA then ESA during this time. I've attended the mandatory 'lie detector tests' that the DWP force on us - almost always at my home - and have been in the work related activity group this whole time. I'm physically able to work (in theory), i'm in my late 30s, but my issues are of a psychological kind. Perhaps this is why i've always been in the work related group, and never in the support group.

It was on a phone call a few months ago that a DWP phone operator told me it was 'odd' that i've been in the work related group this whole time. She asked if i wanted her to 'put me in' (or maybe 'apply for you to be put in') the support group. I told her i didn't want anything being changed (for fear i'd have to attend yet another medical assessment). 

Anyway, i may have to move soon and money will be an issue, which has brought this back into my mind. I called DWP and told them the above, and was basically told i was most likely put in the work related group because of me being of working age, not physically disabled etc. It all sounded like he wanted me off the phone. He did tell me it looks like i'm due an assessment this year, which made me think i'd ask why i've never been on support group at it.

To be honest, i'm not that concerned. I was just wondering if the above sounds about right - the reasons i'm on work related group - and if anybody on here tried to be put in support group and succeeded?