Home
›
Scope's online community
Employment and careers
Returning to work after long layoff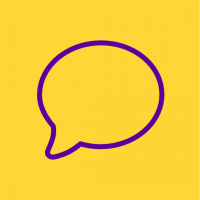 ryan123
Member
Posts: 17
Listener
I've been unemployed for 10 years. I worked throughout the early years of my mental health problems and 'got through it' by drinking quite a lot. I've since learned to live with my illness as much as i can, i've gone back to college, done a degree in psychology, and hope to do a Master's degree. But eventually this all has to lead somewhere: work! 

Returning to work petrifies me. I might have severe anxiety and agoraphobia - not as serious as it once was - but i don't see myself as 'weak' or anything like that. In fact, i'd get really quite annoyed if i was being looked down upon (one reason i still keep my issues, or at least how serious they are, secret from most people). I don't like the idea of being mocked, or even 'helped' so to speak. I see it as a case of me being able to do A, B, and C but needing X, Y and Z in place for me to be able to do so. 

With mental health issues, i find it really difficult to really get across exactly *how* things affect you. For example, where i was agoraphobic to the extent that i literally never left my flat for 8 months - my mum had to come stay with me, i had a friend come over to take bins out etc - people assume i'd prefer to be 'enclosed'. So when i say, 'actually i'm quite claustrophobic!', it's like we're back at stage one again lol. Not that i get annoyed with people not understanding, because i myself admit this is a nightmare.

I know we have the Equality Act etc to protect people in our situations, but i often wonder how such things really work in practice. I can tell you, in some of my old jobs, none of it would have meant a thing.

So, i was just wondering how people here who have returned to work were able to achieve such a thing and if you've had a positive/negative overall experience? I'm thinking maybe i should do volunteer work for a while before even daring to think about paid work.