A teacher's top tips for home learning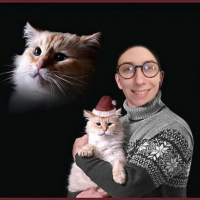 I know that quite a few of you have had to take on the responsibility of managing your children's home learning, which I imagine can't be at all easy! 
My friend is a secondary school English teacher, so I asked her whether she had any tips. 
A Secondary School English Teacher's Top Tips for Home Schooling
September felt promising, didn't it? We thought we were finally out of lockdown, the kids were back at school, I could teach real children in a real classroom again, and not from behind my laptop screen. 
But, four months later, we find ourselves back at home trying to set and facilitate online learning, and the prospect of home schooling again might feel a bit daunting.

Here are some top tips from the other side of online learning to make home schooling feel a bit more manageable:
Get your children into a healthy routine
Get them back into a routine as if they were still going to school – wake up in the morning, have some breakfast, have a space where they can work comfortably. 
Learning from home allows some flexibility – so while they wouldn't need to get up at 6am like they usually might for school, waking up in the morning allows them enough time during the day to focus on their schoolwork and not worry about it in the evening, where you may want time to spend with the family or have other commitments to fulfil.
Work in half hour chunks
As teachers, we get a lot of training on children's metacognition, and we know it is difficult for children to maintain full concentration for hours and hours – I find this difficult as an adult! 
Encourage your children to work in half hour chunks, with breaks in between – you can time these too to make sure they get the most out of their working time and break time. This allows them to chunk the information they are learning and have some time for their brain to actually process it before moving on. 
Using the half hour working schedule also works well for households with limited access to devices between several children; it makes it easier to facilitate a fair schedule between everyone who needs to work.
Make sure they get time away from the screen
Working in front of a screen all day is draining! It tires out your eyes and your mind. 
Make sure your children get some time away from the screen. This would be best done in their breaks between their working sessions. 
Encourage them to get out of the room they are working in (if possible), or at least leave the seat they are working from and walk around the room a little bit – get some water and stretch their legs. This reduces 'screen fatigue' and enables them to stay concentrated during their work sessions.
Make sure the workspace is well lit 
This is an important one. Increased time in front of screens is not great for our eyes and even worse if it's dark. Working in a well-lit room ensures your mind is awake and able to focus. Sit by a window if you can, to get as much natural light as possible – if this is not possible, work under a room light or invest in a small desk lamp.
Engage with them – it shows you care
Ask them how it's going, or what subject they are working on, and whether you can help if they need it. 
Even if you are unsure what they are doing, engaging with them about their school work shows them that you want to be supportive of them (which of course you do, but children are not always able to read this in us). 
Sometimes even just a quick check in might do wonders – if they are unsure on something, encourage them to get in touch with their teachers through their online learning platform – we are always happy to help!
Finally...
Home schooling is difficult – we are not used to everyone being in the house at the same time trying to manage differing schedules. Children are much less motivated to work as they are not in their normal learning environment and, of course, there is still a global pandemic happening all at the same time.
Be patient with yourself and your children. You're doing a great job
Read next: 
How have you been finding homeschooling and online learning? Is there anything else that could be done to make it easier for you or your child? 

Tagged:
Comments
Brightness
Categories
12K

Talk about your situation

21.2K

Talk about money

4K

Talk about your impairment