Home
›
Scope's online community
Coffee lounge
Are you religious?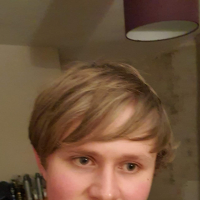 Ross_Scope
Community Team
Posts: 2,511
Disability Gamechanger
World Religion Day
World Religion Day is celebrated every January on the third Sunday of the month. The aim of World Religion Day is to promote understanding and peace between all religions, encouraging people to learn about other faiths and their followers.
It was initially started by followers of the Bahá'í faith. This is a faith that was founded in 1863 in Iraq. Bahá'ís believe that all religions have common features and that all religions should be respected. They believe that there is one God who is known by different names in all religions. In their faith, this God is the reason for the development of all religions over the years. Followers of the Bahá'í faith believe that all humans are born equal, and that we all have the same rights regardless of the religion or creed we follow. With that philosophy in mind World Religion Day was first held in 1949. 
Educational resource
As part of World Religion Day, we thought we would share this
open learn education resource
with you, which will tell you a little more about the event, from it's history to how it is celebrated.
Your relationship with religion
Do any of you follow a particular faith? 
What do you think of the values promoted by World Religion Day?
Is there an aspect of religion that you particularly admire?
Online Community Coordinator
Want to tell us about your experience on the community? Talk to our
chatbot
and let us know.