Home
›
Scope's online community
Coffee lounge
Who is the most famous person you have ever met?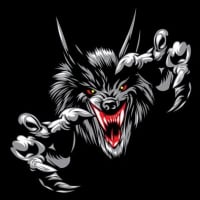 BrettW
Member
Posts: 607
Pioneering
Many years ago when still married My wife and I were on holiday in Florida. On one of our visits to Disneyworld we decided to have lunch in the Rainforest Cafe.

Whilst we were waiting for our orders to arrive we noticed a group of men walk in, black suits, sunglasses and the curly wired ear-pieces. At first I thought it was going to be some kind of entertainment because Disney do a lot of these types of spontaneous shows around the park. 

My wife started to get a bit nervous thinking there was some kind of trouble until suddenly the group parted and into the Rainforest Cafe walked none other than Cher. I can honestly say she looks even more stunning in the flesh than she does on TV

That woman spent over half an hour walking around the cafe and spoke to people with no airs or pomp and was extremely gracious. She sat down at our table and asked us where we were from, how we were enjoying our day and how long we were in the US for. To this day I still cannot believe that I sat in a restaurant with one of the greatest musical and movie superstars ever!

So my question is - who is the most famous person you have ever met in your life?