Home
›
Scope's online community
Coffee lounge
Haggis, yay or nay?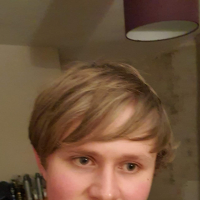 Ross_Scope
Community Team
Posts: 2,511
Disability Gamechanger
What is Burns night?
Burns Night is annually celebrated in Scotland on or around January 25. It commemorates the life of the poet Robert Burns, who was born on January 25th, 1759. The day also celebrates Burns' contribution to Scottish culture, with his best known work Auld Lang Syne.
Written mainly in the language of 
Scotts
, Scotts, Burns' other notable works Include:
To a Mouse (1785) 
Address to a Haggis (1786)
Tamo' Shanter (1790)
A Red, Red Rose (1794)
The Burns Supper
The most popular traditional celebration that takes place on Burns Night is the Burns Supper, an evening event that celebrates Robert Burns' life and work.
The first Burns supper was held in July 1801 when nine of Burns' close friends gathered together to mark the fifth anniversary of their friend's passing. Taking place at Burns Cottage in Alloway, the night included a tasty meal, performances of Burns' work and a speech in honour of the great poet. The night was such a resounding success they decided to hold it again, and the tradition has become part of Scottish, and British, culture.
Host your own Burns Supper
A Burns Night supper normally goes like this, with haggis, turnips and potatoes being the most common foods on offer, but you can put your own spin on things:
To start – everyone gathers, the host says a few words, everyone sits and the Selkirk Grace is said.

The meal – the starter is served, the haggis is piped in, the host performs Burns' 'Address to a Haggis', everyone toasts the haggis and the main meal is served, followed by dessert.

After the meal – a Burns recital is performed, the Immortal Memory (the main tribute speech to Burns) is given, another Burns recital is performed, then there's a Toast to the Lassies, followed by a Reply to the Toast to the Lassies, before the final Burns recital is performed. 
To end the night – the host gives a vote of thanks, everyone stands and sings Auld Lang Syne, crossing their arms and joining hands.

Burns Night 2021
While the Coronavirus pandemic may have put on hold any in person celebrations, there is still plenty to get involved with this Burns Night:
Get involved with the online community's Burns Night
We'd love to hear from you, and make sure you answer the below poll. "Haggis, yay or nay?"
Have you ever been to a Burns Night celebration or a Burns Supper?
Have you read much of Robert Burns' work?
Are you a fan of haggis?
Haggis, yay or nay?
9 votes
Online Community Coordinator
Want to tell us about your experience on the community? Talk to our
chatbot
and let us know.