Home
›
Scope's online community
Coffee lounge
Lonely but don't do relationships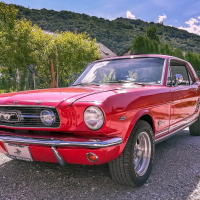 66Mustang
Community Co-Production Group
Posts: 5,111
Disability Gamechanger
I didn't post this in the dating and relationships section as I don't think it's really about that but please feel free to move it if you feel it is more suited to going there.
I am not into romantic relationships and am asexual - so when I move out of the family home I will be living alone. However I am worried about being lonely and don't think I could cope living on my own, but I know I can't live with my parents forever.

It seems to be a bit of a paradox as I couldn't imagine spending my life with someone else - sharing everything from money and possessions to problems and what you've done that day - but then I cannot imagine being alone, either?
To make things more complicated, I don't think I could cope in a shared house due to OCD. (I just about manage at home as it's family members.)
Has anyone heard of anybody with this conundrum before and can share any experiences?
Perhaps when I live alone for a few months or years it will force me to want to enter into a relationship?
Just wondering if anyone else can relate to this or can offer any words of support?
Thanks!