Home
›
Scope's online community
Universal Credit
I just want someone to help me and explain to me what I should do because UC confuse me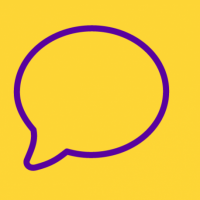 moham
Member
Posts: 3
Listener
Hello everyone, I hope you are fine and stay safe. Last tow week I had this message in my journal because I have health condition and I need someone explain more what is next and what group they put me. And they tell me I have no money in arrears, knowing that my sick note was in May 2020. I'm trying to call Uc they didn't give me a clear answer and I'm asking about the payment backdate.
This message is below
We have decided that you have limited capability for work and work-related activity. This means we will not ask you to search for work or prepare for work. You may get extra money because of your disability or health condition. Changes to your payments will show up on your statement when they happen. If we owe you money because of this decision, we will send you a journal message within 7 working days. It will tell you when you will get that money. If you already owe us money, we may recover this debt from the money we owe you. Other support you can get Although we will not ask you to search for work or prepare for work, we can still offer you support if you would like it. You can contact us through your journal or call us using the number at the top of this letter. Tell us about any changes You must tell us straight away if there is a change in your circumstances.
thank you