Home
›
Scope's online community
Autism and Aspergers
Aspergers, feeling 'full' and Risperidone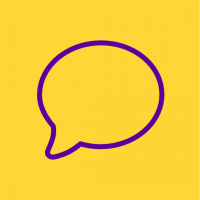 HHConfirm
Member
Posts: 1
Listener
Hello everyone. Im a 17 year old aspie taking Risperidone to help me function better. I have a problem which I run into quite often and I wonder if anyone can relate.
Throughout a day, I absord information & process it in my head. I think alot about human behaviour and politics and such. But sometimes, when im missing a few hours of sleep or something, I will be thinking about something or learning something new and at some point my mind will just block because ive thought too much or took up too much information. No matter how much I wanna learn the thing or think about a question I am simply 'full'.
It's like my mind just kinda stops, and if I try learning or thinking regardless of it I usually overload. 
Feeling 'full' is like my mind suddenly isn't fast enough to keep track of my thoughts anymore. It's very annoying, cause I'd like to think as much as I wanna without hitting a roadblock when I do it too much. 
The only thing that really helps is sleeping. The next day ill be charged up again and ready to think about stuff again. If I get a full 10 hour of sleep I rarely get full, I'd have to be learning and discussing the entire day to get full from that.
Im wondering if there's any people here that can relate and if there's maybe people also taking Risperidone cause I think it might have something to do with it. Cheers!