Home
›
Scope's online community
Universal Credit
I cant cope with UC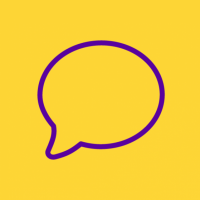 Cat39
Member
Posts: 30
Courageous
Back in June 2020 I filled out a work capability form, I sent it off and they received  it.
I've not heard anything about it, until about two-three months ago when I had a job centre appointment. I'm also now in uni, with a toddler, adhd, several health issues, alone lol.
At the appointment my work coach explained they cant do anything until they hear back over the assessment, they dont know what to do with me. He said he would see me once a month, it would be via my journal. And to chase up the assessment myself.
Now, I am missing appointment after appointment every two weeks. They are via phone not online like he told me they would be. They are during classes. My mental health is suffering BADLY, as is my physical health. I am losing my eye lashes and have developed a twitch in my face from the stress. I am in pain with my health issues. I'm waiting  to hear if I need surgery on my jaw.
The pandemic has put everything on hold and I'm getting next to zero support.
I cant cope with it, uni, being a single disabled mum, UC and everything else. 

Update:
I have yet again called them regarding my appointment, they have my form and can see I am waiting on an appointment. They cant and wont do anything for me.

The job centres reply:
I understand, we still have to conduct appointments until you get an outcome from the WCA assessment, but if the times are not convenient then just let me know so I can rearrange at a more suitable time. Kind Regards