Home
›
Scope's online community
PIP, DLA and AA
PIP decision, epilepsy, zero points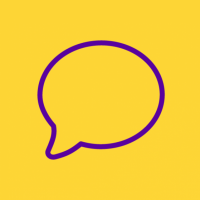 u6nfx3
Member
Posts: 1
Listener
Hello,
I have just received my PIP decision letter and have not been awarded PIP. I know that it can be challenging with epilepsy, but I wasn't expecting to score zero.
In general the response was "You said that that you can't do X unadided, I have decided that you can do X unaided".
I haven't had a tonic clonic in over a year which has been great, but I continue to have absence seizures every day. There are also elements of the response that don't line up with what I said or wrote
- "you said your medication was effective" > I'm still having absence seizures, and the medication has side effects

- "you are not disorientated after absence seizures" > I said that I lose my train of thought
- "you are fully aware [when having absence seizures'" > I am not, I lose conciousness
They seem to think that not speaking to a consultant in the last year means I'm OK - I can't make appointments unless they are emergencies due to COVID.
I also said that I cycle, but it's a risky activity. I can't drive. It's the only freedom I can get other than public transport, and it's one of the few things I actually enjoy.
With all of the injuries, time I have had to take sick leave last minute because I haven't slept well enough and might have had a seizure, the constant embarassment of absence seizures in public settings, the dental problems from injuries, not being able to drive, the risk of having a bath and shower, same with cooking, I would at least have expected a few points.
The letter makes it feel like the impact of my illness is meaningless to the assessor.
I have gone to great lengths to try to cope with my condition over the last 15 years. This means I have to put myself at risk to live like a normal person.
- it would be a lot safer to never cycle and to be accompanied when near train tracks
- it would be a lot safer if I didn't use the hob or knives, and was supervised when cooking or pouring boiling water

- it would be a lot safer if someone could be around when I shower in case I have a TC
- it would be a lot safer if there was someone who could hear when I have a TC at night
Any advice or support would be appreciated, I just feel a bit upset - and it's not about the money as much as it's about someone recognising that this has been a huge burden, and that trying to get on with it and live it is a bad thing.