Home
›
Scope's online community
Universal Credit
Backdating Lcwra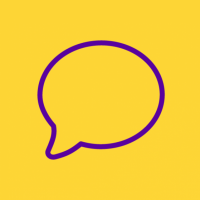 erin2490
Member
Posts: 43
Connected
Right so my mental health declined back in july 2019. So i landed up quitting work to try work on my mental health....   

I started handing in regular fit notes from 9th dec 2019..(didnt before due to not leaving the house or limited talking to most people but close friends and family until december).. at the start of 2020 i asked to be re assessed.

The lady who responded on my online jounal said apply for pip, so i did and got awarded it.... i asked again if i could be re assessed (health assesment) to be ignored
 It was only on the 3rd attempt in july/august when i asked. I recieved a phone call from the job centre.... saying i should have been re assesed and he apoligised but then explained that there is a long wait to be assessed. But said i would get money backdated from when  i should of been put in for another health assesment.

So last week a recieved a letter on my online journal saying id been accepted for lcwra... so i phoned up to ask how many months etc i will get backdated ( im aware there is a 3 month waiting period)
He said it doesnt get backdated, he put.me on hold when i questioned this and explained all what ive wrote to him. He spoke to his manager and said nope you wont get any backdated money 

I was under the impression id at least get it backdated from december 2019 + 3 months 

So i would have said April 2020 to febuary 2021 and then obvisally this months one on my next months payment.

The next day i phoned again to be told that he should have not said i.wouldnt get backdated money because for now a descion hasnt been made. Although im entitled to lcwra,  a descion maker looks at everything and if money is owed that has to be done manually but she couldnt say whever i would of wouldnt get anything backdated.

Just wondered if anyone knows whats right because of the conflicting information given by uc phone workers. It has left me feeling very anxious and unsure what it going to happen, its been a week since i recieved the letter saying ive been accepted for lcwra but not been informed of anything more.

They should just do what other benefits do and not tell us we have been accepted until the descion has been made of how much i will get... if im owed any backdated money and when it will be payed if any.