Home
›
Scope's online community
Universal Credit
Refused Service Charges (Universal Credit)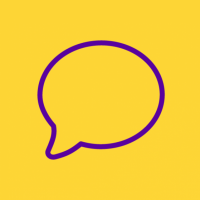 Jayvim
Member
Posts: 4
Listener
Hello, 
I am a new member, and I would like to get some help/opinion in regards to
Service Charges
on the Universal Credit Housing Costs. When I moved into my apartment, it came with a parking space as service charge in the Tenancy Agreement which I had to pay extra. However, as I am disabled and the parking space was a bit too far from the entrance of my building, I managed to negotiate with the landlord for it to be removed from my Tenancy Agreement so that I can choose a different parking space closer to the entrance of my building, but it will be with a different letting agency which advertises parking spaces within the complex.
When I asked Universal Credit to add this Parking Space  as a service charge on my housing costs, it was refused due to it being separate to my tenancy agreement. Secondly, because they consider parking space is not a service charge.
Upon checking the DWP (UC) Housing Costs guidelines, I came across the following;
Service charge payments for the general upkeep of areas of communal use

F2072  The service charge payments are for the ongoing maintenance and cleaning of, and supply of water, fuel or any other commodity relating to the common use of, internal or external areas including areas for reasonable facilities, examples include

grounds maintenance such as lawn mowing, litter removal and lighting costs for areas of access

tenant parking but not extending to the manning of car parks for security purposes

laundry facilities

upkeep of internal areas of common use outside the home, such as hallways

and corridors

children's play areas.
F2050  [See memo ADM 26/17][See memo ADM 5/18] Service charge payments are payments which1

fall within F2051

are not excluded as in F2053 and

where F2060 et seq applies, meet all the conditions set out in those paragraphs.

1 UC Regs, Sch 1, para 7(1)

F2051  Service charge payments are payments which are, in whole or in part1
1. of, or towards, the cost of, or charges for, providing services or facilities to or for the benefit of the people occupying the home or
1 UC Regs, Sch 1, para 3, 3A & 3B
2. fairly attributable to the costs of, or charges for, providing such services or facilities connected with the accommodation as are available for the use or benefit of persons occupying the home
Note: Any payments made into a sinking fund/reserve fund, that fall into 1 or 2 above, can be considered as service charges
1 UC Regs, Sch 1, para 7(2)
F2052 It is irrelevant whether or not the service charge payments1
are separately identified as relating to the costs or expenses referred to in F2051

are made in addition to or as part of any other payment (including a payment that would otherwise be regarded as a rent payment)

are made under the same or a different agreement as that under which the accommodation is occupied.




Basically the above guidelines clearly contradicts their reasons to refuse my application as tenant parking is mentioned. Also, the Service Charges and the Tenancy Agreement can be two separate agreements. 

 I did point out all these guidelines to the Universal Credit and DWP Complaints Team but they still gave the same refusal reasons. 

I hope I have explained it well as English isn't my first language and I do apologise for the long post. 

Thank you