Home
›
Scope's online community
PIP, DLA and AA
Medication review...?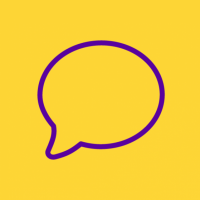 Jona
Member
Posts: 17
Listener
Not sure we can talk about meds here?    im mentioning it due to having a totally random call from my gp...wanting to remove Zapain....despite me being on them for 10yrs....A little back ground

3 pre gab
3 tramadol
2 zapain 

daily...and that fluctuates...ie zapain sometimes zero.

I use to be on FULL doesages of both....8 tramadol and 6 gabapentin(just recently switched to pre gab) and 6 zapain
It was me that suggested i come down from this intense level of meds...Ive never been addicted and never noted for such..

So i cant understand why this sudden interjection ..

I call a Pharmacologist who said theres no issue at all with tramadol and zapain..


I wondered if anyone else had noticed a new drive towards opiods from  the nhs and a taking away of a satifactory medication regime..

Its taken me 10 yrs to get my right dose...Though in truth i am barely functionally at times.....to take away zapain now would ruin all that work and open me to more pain and mobility issues.....The gps are assuming ive never changed me own dosages at all throguh the yrs...which i have!

I spent 3 weeks at St Thomas pain management hospital London last yr, and the lead  Pharmacologist said from her experience, thats a typical thing patients do and to never ask for less meds as that takes away your choices...ie  one day i may need 2 zapain etc...

Just wondered if anyone else had notice a new nhs drive towards pain killers?