Home
›
Scope's online community
Coffee lounge
Diary / 2021-03 / New year, new post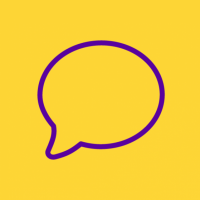 NotReally
Member
Posts: 47
Courageous
2021-03-21 - Census Day
Helpful tip for Windows 10 users: Windows key + V gives you access to the copy / paste history (although you may need to enable it - see here).
Kitchen Sink


So, first time plumbing for me, and the big project over the last couple of weeks has been replacing the kitchen sink.  Unfortunately who ever fitted the kitchen shouldn't be let near any kind of tool, ever; just shockingly poor work, which made fitting the new sink much more difficult and time consuming than I'd anticipated. 

The whole thing was prompted by the hot tap in the kitchen starting to leak ... soooo, I suppose this is what happens when you get an autistic person to fix a dripping tap!  I had to rectify some of the plumbing upstairs, adding a stopcock to the feeder pipe from the header tank, and a ball valve to the outflow from the hot water cylinder, so as to be able to fit the new kitchen tap without huge hassle.  The upside to this is that it means that future plumbing works will be much easier. 

Old

New
Plumbing Rectification