Home
›
Scope's online community
Coffee lounge
Looking for gaming help from gamers (Console vs PC)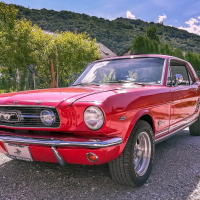 66Mustang
Community Co-Production Group
Posts: 5,111
Disability Gamechanger
I am looking at getting back into very very casual gaming on a console or PC (currently I only have a Mac) and am wondering if anyone has any advice or recommendations as to which hardware to go for.
I intend to play games like Call of Duty - just the single player content like the missions and the zombies - I won't be playing online with other people.
I used to be quite handy with a PC but haven't had one for 10 years now and may be well out of date. I'm guessing a console is much easier in that respect - just "plug in and play" so to speak, no messing about?
In favour of a PC though I do have a Steam account with some games on it and would look to play some games from my childhood in the late 90s and early 2000s which aren't available on console. Would these games still work?
Finally just looking for any other advice you want to share.

Many thanks for reading and thanks in advance for any help!
Tagged: