Home
›
Scope's online community
Universal Credit
Confused about LCWRA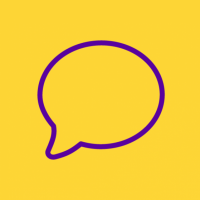 C24
Member
Posts: 1
Listener
Hi,

Previously I have had severe mental health difficulties since I was 13 (now 26). This year I was referred by my GP for an autism diagnosis due to how my traits affect me day to day and occupationally, although the wait times are currently between one and two years in my area. The GP said that they wouldn't refer me if they didn't think there was a good chance that I'd get a diagnosis, and if a diagnosis wasn't going to change anything for me as the waiting times are ridiculous right now.
My family have an extensive history of autism (2 first line family members plus 3 cousins). I have two children, my youngest being 2 so I'm automatically in the LCW group until he turns 3 in January. I've tried working 3 times since having my youngest, and each time I've nearly been hospitalised for my own protection due to sensory overload and the affect that that has on my mental health. My work history since I was 17 has always been rocky, I've never actually left after a notice period because I last 2-6 weeks before I can't cope anymore and flee the situation.
I spoke to a work coach today to discuss getting some help reporting my condition to UC and being assessed for LCWRA, as I'm unsure what to put in when it asks what conditions I have when I haven't formally been diagnosed with ASD. She basically told me to not bother as I don't have a diagnosis and I'm not expected to work until he's 3 anyway. She went on to say that even when he does turn 3 they'd "only" expect me to work 16 hours and 25 when he's 5. I couldn't even manage an 8 hour contract the last time I tried to work over Christmas, the number of hours isn't the issue - it's the scenario in general. She just told me to put a note on my journal to say that I've been referred but not to actually report a change of circumstances. 
 I've put a claim in for PIP, just got the forms today so hopefully sending them and any evidence off next week. But I don't know what's right or wrong for LCWRA, the idea of filling it out incorrectly is stressing me out. I really struggle talking on the phone and, whilst I'm marginally better talking in person, with COVID it's not easy to get face to face support for these things. Leaving a message on the journal didn't help, that's what resulted in the phone call above which left me really fobbed off. 
Any guidance would be much appreciated as it seems ridiculous that I might have to wait up to 2 years for a diagnosis so I can start getting some help with day to day life. 
Tagged: