Home
›
Scope's online community
PIP, DLA and AA
Assessment of Lies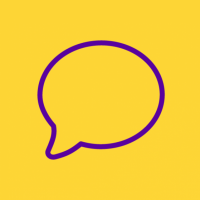 erob12
Member
Posts: 12
Listener
Hi All,
sorry for the long winded post that is about to come,
So today the dreaded brown envelope dropped through the door, and I open it and find out they haven't awarded my anything, I have been scored 0 on everything. 
Firstly they have said no breathlessness was noted in the assessment, yes I was constantly having to use my inhaler throughout as talking for long periods cause breathlessness. They have said I can walk half a mile, even though I told them I cannot walk down the 13 steps from my flat to the car which is parked less than a meter away from the steps without stopping and using my inhaler. I told them that I have regular asthma attacks and I require an ambulance at least twice a week and I have attacks that I can treat with my nebuliser which my partner has to set up as i obviously cannot do when I'm hardly breathing.

due to my bipolar currently being managed by my GP and my mental health nurse then have said that I am not a danger to myself or others. I am known by the crisis team at the local hospital, and I have had multiple section 136's including a  28 day Section 2 as I was in such a depressive manic stage and was non compliant with treatment. As I cannot remember when I need to take my meds my partner has to make them up for me a week in advance and reminds me every time to take them, he also has to help me with my Insulin and helps me keep track of my blood sugars including working out how much insulin I need to take. I also have previously attempted suicide and this now means that my partner controls all my medications. 
They have said I showed now signs of severe anxiety or physiological distress, when asked about going out I said I needed my partner to come with me due to me not being able to go out on my own one for the fear that I am going to have another life threatening asthma attack, and when things are this bad I am unable to communicate in any way, also the thought of going out sends my heart rate through the roof and causes me to have panic attacks, they said because I am not on anxiety rescue medication which I cannot take due to being a brittle asthmatic, but I want asked about any medications for my anxiety. I cannot answer the door if I don't know who it is, it took over 6 months to answer the door to the post man, and before that I had to send my partner. 
I suffer with osteopenia which limits how long I can sit, stand and walk, but again nothing of this was mentioned, I was asked about cooking food, I said I cannot cook a mean myself, one because I become easily distracted and have on many occasions walked away from the toaster and not realised that I'd forgotten about it until the smoke alarm goes off. Standing in the kitchen for anything longer than a few minutes is torture because the amount of pain I am in becomes unbearable, I also told them on some days the pain is so bad I cannot get out of bed!

This is only half of the story and apparently I don't qualify for PIP, the whole situation is getting to me, if anyone can recommend a service that can check over the letter I am about to write asking for my MR it would be much appreciated.