Home
›
Scope's online community
PIP, DLA and AA
Can care that takes place remotely make someone eligible for the carers element of UC?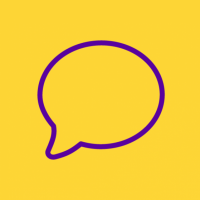 Yoyo
Member
Posts: 1
Listener
I receive enhanced rate daily living PIP and enhanced mobility.
Recently I found out about the carer element of UC and I was wondering about the 35 hour requirement and if my sister would be eligible. 
She doesn't care for me in the usual sense but she does care, it's hard to explain. But basically does care have to be physically there in the same place as me? 
She lives 300+ miles away and I've not seen her in a long time BUT she easily spends 35 hours or more a week taking care of me.

For example;
Amongst other things I suffer extreme anxiety and depression and she spends a few hours a day talking me down and reassuring me, not to mention the endless nights I message her at 2am needing support (this happens multiple times a week). 
She does all my food shops for me online and makes me meal plans and talks me through cooking and checks I'm eating and sends me reminders at each meal time or messages guiding through the meal prep.
Same with prescriptions, she talks to my doctors for me, orders repeats, arranges them to be delivered. 
I don't use the phone so she books all my appointments, deals with my finances and is my appointee for lots of things or has permission to talk on my behalf for all my accounts like gas, electric, tv, rent. If there's a problem they call her rather than me. 
I'd say she easily spends more than 35 hours a week planning and prepping and doing stuff for me. Even at appointments she's there on speakerphone for me. 
But is this enough as she's not physically here? In fact we haven't been in same room together for over a decade as only people I see face to face are medical people and only when there's no other choice. 
Her husband works fulltime but she's being pressured by UC to work search for 35 hours a week which is hard when she spends so much time on me. If she had a fulltime job I'd be screwed as I'd have no help and I really need her. 
Tagged: