Would you go to space?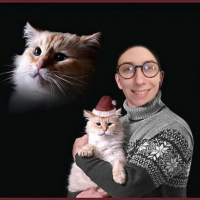 Taken from the
Daily Star
:
It's 60 years since Yuri Gagarin made history by becoming the first human in 
space.
 Aged 27, the Soviet cosmonaut orbited the Earth in his capsule Vostok 1, before making a safe return to the surface. Here, James Moore reveals some out-of-this world facts you probably never knew about him
Born in 1934 on a Russian collective farm in the village of Klushino, 100 miles west of Moscow, Gagarin was the son of a carpenter and was one of four siblings.
With Russia occupied during World War Two, a German officer took over their house, forcing Gagarin's family to move into a tiny mud hut nearby.
After one Nazi tried to hang his younger brother from an apple tree, Gagarin turned childhood saboteur, pouring soil into enemy tank batteries.
Obsessed by planes after a Soviet fighter crash-landed in his village, he loved maths and physics at school and initially worked at a foundry while also signing up as an air cadet.
Gagarin, who was only 5ft 2in tall, was nearly booted out of pilot training school when he struggled to land aircraft. An instructor gave him another chance – and a cushion to help him see out of the cockpit better.
After graduating in 1957 he became an air force officer, and was selected for the space programme. His size helped for the Vostok 1 mission as he needed to be small to fit in the tiny capsule.
He underwent a tough training programme which included oxygen starvation, isolation and G-force tests at Star City.
On April 12, 1961, Gagarin blasted off on a 98ft-high rocket in Kazakhstan, crying gleefully: "Off we go!"
He spent 108 minutes in space, 187 miles up, travelling at 17,500mph and "marvelled at the beauty of our planet".
After a rocky re-entry, he returned to Earth by ejecting out of the capsule at 23,000ft and using a parachute to land safely near the Volga River.
His feat put the Soviet Union ahead in the space race, beating the US by
a month. Gagarin was showered with honours and became a celebrity, touring the globe and even meeting the Queen in the UK.
He had married medical technician Valentina in 1957. She once caught the father of two romping with a nurse. He jumped off a second-floor balcony, leaving him with a scar above his left eyebrow.
Gagarin never made another space flight. He trained others and became a politician, but drank heavily and suffered from depression.
He died in a mysterious plane crash aged 34 in 1968, during a training flight in a MiG fighter.
Conspiracy theories have surrounded the tragedy, with some even believing Soviet leader Leonid Brezhnev (inset), jealous of his fame, ordered his murder.
Would you go to space? If you could only take one item with you, what would it be?
Comments
Brightness
Categories
12K

Talk about your situation

21.2K

Talk about money

4K

Talk about your impairment