Home
›
Scope's online community
Finances and extra costs
What can I put down as "I Really need this!" on my financial reassessment form?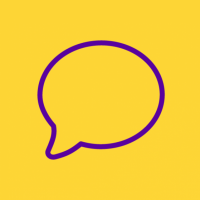 JohnEmile
Member
Posts: 25
Connected
Redoing as I frankly wasn't able to assess myself at the initial one.
I am talking to people about what I can put down as monthly necessities, but what I'm not sure about is...My GF flat is being adapted which is great, the rooms will be restored to basic decor etc after, but I've been in this flat over 6 years, getting less capable all the time until I'm now on top PiP and Esa, I live a bit in the sticks as in: any charity furnishings/carpeting/others I'm just outside of range to qualify for, it took me two years to save up enough back on basic esa etc to put vinyl down on all the floors, bare concrete with old black sticky stuff on it until then.
What I would like to do is finally get the place basically decorated, curtain rails put up etc. and some not so bad bits of furniture.
I don't mean mega man pad or BJ's flat standard, just would like a bedroom curtain thats not a duvet cover held up with three crinkle-cut nails.
Could I justifiably put this down as something I need?

Tagged: