Home
›
Scope's online community
Employment and Support Allowance (ESA)
ESA no payment today. I received money from my ex at Christmas and I'm worried they've stopped it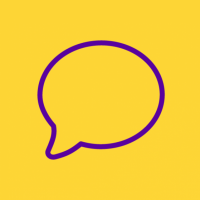 storms
Member
Posts: 9
Listener
Hi, I'm a single parent with 5 children. Currently on old style ESA. 
And now lying awake stressed and can feel myself spirialling.
I was due my ESA payment today (I also get the disability element) however as yet nothing has gone into my bank.
i received money from my ex at Christmas (divorce settlement) but kept DWP fully informed of it all at the time.
I have spent ages on the phone to welfare rights, and bought a new car, mattresses and a new bed for me and some Christmas presents for my kids with my settlement, all of which welfare rights had talked through with me. It was a massive splurge! My car was off the road, I had my eldest and grandkids placed here by social work, so I needed a larger than normal vehicle. 
I was fully expecting my payments to be tapered, however I do know that for 1 day I was over the £16k limit. 
I feel sick to my stomach that I've lost my full entitlement due to this.

could it be a glitch? Would I likely lose all my award, without any notice? I've sent DWP receipts and bank statements detailing all the spending and I have letters from back in Jan/Feb saying my award was being reduced by a couple of £s. 
I even called them back in April to ensure they got my evidence and request that they reasses my account.
they informed me then they had everything and it was all fine. Would they really wait till now to just stop my whole award?  
I know it's the middle of the night, and I'll likely be told I need to wait till morning to call them as no one can really answer this, I just don't understand why I've had zero communication from them and they can just stop peoples awards like that. Had they done it when I first informed them of the payments I could have understood, but all these months later
Tagged: