Home
›
Scope's online community
Universal Credit
Hi, my name is SAFC! Disability Premiums and UC/Income Support.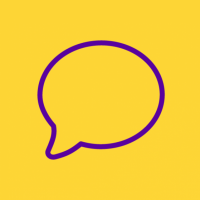 SAFC
Member
Posts: 2
Listener
Disability Premiums and UC/Income Support.
Hi
This is my first posting on here and I hope I am not just jumping in without any due consideration. I am really hoping someone can help me. 
I have a 27 year old Daughter who has serious mental health issues. She applied for PIP last September 2020, but the DWP mislaid her application and the process went on for a good while until she was assessed. The assessor only gave her 2 points for the care component and no points for mobility. I asked for a reconsideration. She has eventually been awarded Enhanced components of both mobility and care and backdated until September 2020. My Daughter is on UC and she has a 7 year old Son. (I assure you he is fine, as my Wife and myself have a huge input into his well being). I am not sure, but I believe her UC is paid as Income Support. I have helped her contact the UC people to see if she is entitled to a disability premium now that she has been awarded the care component of PIP, but they say not. They are saying she has to firstly be assessed for ESA. I am sure I have read that as Income Support is a means tested benefit and part of UC, then she should be entitled to the premium. I do not know, maybe I have it all wrong. The annoying thing is that she was given a telephone assessment last year, but the assessor curtailed it after only a few minutes due to my Daughter's circumstances, and said she would be back in touch, but nothing at all has come back since. I am sorry, but I do not understand all the premiums etc. Maybe they are right and I have it wrong. I just do not know what to do next. Any help with this will really be appreciated.
Thank You.