Home
›
Scope's online community
Coffee lounge
I've entered a competition with a poem about mental health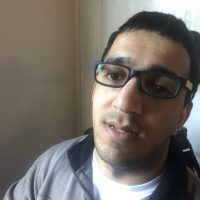 Globster
Community Co-Production Group
Posts: 737
Pioneering
Hello Scope community
The poem called 'Essential we keep our Mental Health well
A young man suffered with his mental health.

There is no shame in asking for help with your mental health.

It is essential we do not suffer in silence on our own.

It was essential for me to pick up my phone to ask for help.

I felt so depressed and could not rest.   

I felt so stressed.

I guess my family was a bit worried about me.

My family took me to see my GP.

She made a referral to the Mind charity.

The councillor helped me to the route of my problems.

Which made me have a more positive outlook on life

I think need to find a passion in life

So many people don't reach out for help.

Or yelp for help 

 Extend a hand to a person who needs help.

I have found my passion in life. 

I hope one day to have a wife.

Who l can enjoy my life with

I feel it is important to embrace life with both hands.

New opportunities have arrived on my feet

He beat his depression into submission. 

I found my poetry writing got me through difficult times.

I find praying always makes fears disappear. 

As I wipe my tears.

As the day nears when I believe. 

I tell myself I can achieve. 

Now I am feeling ten.

 I feel less stressed and depressed. 

 I count to two in my head, say whoosa.

At a quick rate.

I use a blank page in my notebook to express my emotions. 

As I dream about oceans. 

They are peaceful and tranquil places.

What a confident young man you have become. 

I become numb whenever I enter my poetry into competitions.

I hope to succeed one day.

 I am at ease now.

In my hour of need, the counsellors at Mind helped me.  

Our minds are powerful tools.

 We need to keep our minds well.

By feeding our brains with the nutrients and water our brains need.

It was essential to turn my tears of sorrow into tears of joy.