Home
›
Scope's online community
Disabled people
Anonymously share your thoughts to help telephone and video assessments improve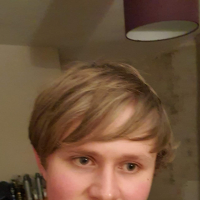 Ross_Scope
Posts: 4,610
Scope community team
Share your thoughts on video and telephone assessments to help Scope formulate a response to the DWP
Note, details of your comments on this discussion and those emailed will be used to form Scope's response to the DWP, and no personal or identifiable details will be shared.
The Department for Work and Pensions (DWP) is currently consulting on the future of the welfare system and they are seeking views about how benefits and employment support should work in the future.
Scope are gathering ideas and experiences to form a powerful response to DWP to ensure that any new system works as well as possible for disabled people. 
One of the questions looks at telephone and video assessments and we would like to gather views from the online community to support Scope's answer. The DWP want to know:
"How could we improve telephone and video assessments, including making sure they are as accurate as possible?"
If you've had a telephone or video assessment, please tell us how you think it could've been better. This could be anything about how the assessment was conducted, for example reasonable adjustments, the role of your support network/advocates, the questions asked, the length of the assessment and so on. 
This could also include any changes prior to the assessment, such as the information you received, which would have improved your experience of the assessment.
If you do not want to share your answer within the comments, please email our policy team at [email protected].
Please note, we would encourage you to also respond to the consultation as an individual, you can find the consultation here, you do not have to answer every question.  Many voices will more likely be heard.
Thank you!
Online Community Coordinator
Talk to our
chatbot
and give us feedback on the community.
Tagged: