Poem no more standing shadows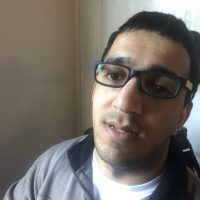 Globster
Community Co-Production Group, CP Network
Posts: 1,042
Pioneering
Poem no more standing shadows
We are fighting for change.
Everyone's disability is unique in its own little way.
 As we lay our marked shoeprints in the ground.
We have to all stand together and endeavour to shine the limelight on us in a positive way.
 As it is important to use innovative talents that burn inside us. 
We must push forwards together as we leave the navigating behind us. 
As I know impossible silence some people views
This makes us more  determined than ever to never give up attitude 
As we are all cool dudes.
As we spread a positive mood to all 
 As pursue one thing which is change while engaging people through our creative desires have been hiding shadows where we use the stand and watch others succeeded 
But no more are we going to stand in other people's shadows
We are all gems and it's our time to sparkle embark on fantastic journeys
We raise up early every morning as we hear blackbirds tweet melodiously to singals morning.
Which also signals a new day, we lay the foundations to build our own roads to success we may be slow progress.
As we need to also make sure to get enough rest.
We won't give our best without getting rest 
We learn from some best in our creative fields 
We have our shields to deflect negative comments away from us. 
As we have positive energy coatings through our veins
We make our name and have our name in lights burn bright one day soon
As we all have dreams which can turn into reality with focus and determination and drive which keeps living and willing till we get to change.
 We keep ourselves happy doing what we were born to do while using our creative talents being able to bring happiness and warmth to the smile that our work brings othes.
Comments
Brightness
Categories
11.6K

Talk about your situation

19.8K

Talk about money

3.7K

Talk about your impairment
Need to talk?
Over Christmas the online community might be a little quieter than usual, so if you need urgent emotional support or if you feel like you might be in crisis, please read up about
how to stay safe for now and find help.
You can also speak to somebody in confidence by calling Samaritans on 116 123 for free or send an email to
[email protected]
Of course, if you feel like you might be at risk right now, please call 999 or visit your local hospital.