Acrostic Moonlight poem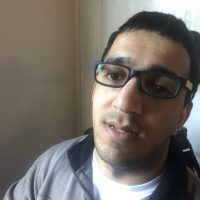 Globster
Community Co-Production Group, CP Network
Posts: 1,042
Pioneering
Acrostic Moonlight poem
Moonlight glistens with such brightness 
Opportunity to watch the stars
Opportunity to lay back let your mind be free
Nice tranquil and peaceful

Light for the moon and stars burn bright
Illuminating the night sky.
Glorious site the night sky is
How does the start twinkle with light
Time to enjoy star gazing as look into the sky.
Comments
Brightness
Categories
11.6K

Talk about your situation

19.8K

Talk about money

3.7K

Talk about your impairment
Need to talk?
Over Christmas the online community might be a little quieter than usual, so if you need urgent emotional support or if you feel like you might be in crisis, please read up about
how to stay safe for now and find help.
You can also speak to somebody in confidence by calling Samaritans on 116 123 for free or send an email to
[email protected]
Of course, if you feel like you might be at risk right now, please call 999 or visit your local hospital.