Is This Arthritis or Old Age? Please A Serious Question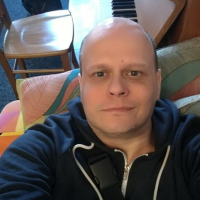 Hello Folks
Another question which I consider to be not that important. But please, I am so bleeding frustrated. 
Over the last few years I have only used slip on canvas shoes.  The reason for me using these is simply because I get so out of breath/tired/just tie my shoes.
I don't wear socks either, because of the same, above mentioned.
I am lying in bed at the moment and one of my toe nails was catching the bed clothes.
I tried to reach down to try and gently bend it back and forth hopefully to make it break.
It didn't. So got toe nail clippers, and I struggled. I felt like an old codger
Apart from my age (54) is this another difficulty from Arthritis.
Please Folks take my question seriously.
Thank you
Comments
Brightness
Categories
11.6K

Talk about your situation

19.8K

Talk about money

3.7K

Talk about your impairment
Need to talk?
Over Christmas the online community might be a little quieter than usual, so if you need urgent emotional support or if you feel like you might be in crisis, please read up about
how to stay safe for now and find help.
You can also speak to somebody in confidence by calling Samaritans on 116 123 for free or send an email to
[email protected]
Of course, if you feel like you might be at risk right now, please call 999 or visit your local hospital.