Poem called playing recorder under sunlight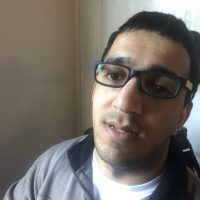 Globster
Community Co-Production Group, CP Network
Posts: 1,042
Pioneering
A poem called playing recorder under sunlight
As the light sunlight began to fade.
A young called Jade love playing her recorder.
As she made sweet music on her recorder.
As each note was made by Jade moved her fingers up and down the holes to make the notes which sound crystal clear beautiful sounds and music which people all coming over to listen to her glorious recorder music which brought a sense of warmth to others hearts and while bring smiles to other faces through hearing gorgeous recorder music on her recorder.
Comments
Brightness
Categories
11.6K

Talk about your situation

19.8K

Talk about money

3.7K

Talk about your impairment
Need to talk?
Over Christmas the online community might be a little quieter than usual, so if you need urgent emotional support or if you feel like you might be in crisis, please read up about
how to stay safe for now and find help.
You can also speak to somebody in confidence by calling Samaritans on 116 123 for free or send an email to
[email protected]
Of course, if you feel like you might be at risk right now, please call 999 or visit your local hospital.