Home
›
Scope's online community
Coffee lounge
Is it taboo to talk about health issues in public with out offending anyone.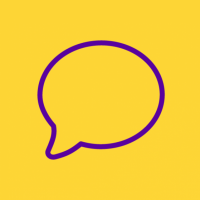 thespiceman
Member
Posts: 6,408
Disability Gamechanger
I had a day out yesterday went to a park and was sitting enjoying the fresh air when I approached by a man who walking his dog.  Made some light conversation.  Anyway got talking as you do.  This ended up about health issues his and mine.  We were both just sitting there and the chat got around his problem with addiction.  I sat there and listened then I told him about mine.  How it has effected me mentally and physically.  Both of us just talking then I suddenly noticed people around us saying that what we were talking about is offensive and should not be talking like that.  I do not know what to say.  Both of us we dumbed founded and stunned.  I think about what I had said.  I know we were both discussing friends and loved ones that had died from result of addiction.  Has anybody else had similar experiences.  It is not a free country to talk about anything or is there boundaries.  I know both of probably helped each other talking about this.
Community Champion
SCOPE Volunteer Award Engaging Communities 2019
Mental Health advice, guidance and information to all members
Nutrition, Diet, Wellbeing, Addiction.
Recipes