Home
›
Scope's online community
PIP, DLA and AA
Advice/Experience please!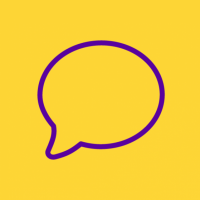 Kuldovu92
Member
Posts: 4
Listener
Hi all, just joined today. 
For the past 6 years I have been suffering with mental health difficulties, such as agoraphobia and depression and, recently, have been diagnosed with panic disorder. I made a claim for PIP back in June and made it clear I needed a home assessment which was initially denied but was then allowed. The assessment was booked for the 5th of September but on the day I was told via phone that it was changed to the 20th. However yet again it was changed to the 28th of September. I'm really worried about my claim getting rejected, I've done a self assessment on the benefits and work site and scored enhanced rate for both but have heard some horror stories and nd bout assessors lying! I genuinely cannot leave my house due to agoraphobia and nd bourse nd have panic attacks in response to nothing, which in the past has almost led to fires in my home due to having to "escape" the situation due to a panic attack and not showering/bathing for days due to the sheer exhaustion this mental disorder brings.
Sorry for the long post, what I'm telly looking for is reassurance so I can sleep a little better! 
I appreciate any who have read this and hope you can help! Many thanks!