Home
›
Scope's online community
PIP, DLA and AA
Incorrect information in PIP report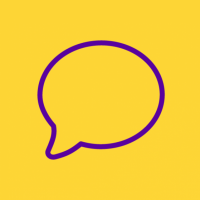 Marie1956
Member
Posts: 4
Listener
Hello. I have ME and use a four wheeled walker to get around . As well as having to stop every six - eight metres to rest, I get seizures and dizzy spells so I am too scared to leave my home alone due to the fear of falling.

I recently had a PIP assessment in my home from an ATOS employee. Thankfully I taped the assessment.  I met him at the door and showed him into the living room. The distance from the front door to the living room door is about six metres and from the door to the sofa about another six metres .

During the assessment I had twelve seizures and was stuttering very badly. The man even phoned his office to check if he should continue with the Assessment as I had six seizures while he was explaining what he was going to do. I found it very frustrating and stressful and although my young son was with me he was no support. 

Just before Christmas I was informed that that I can no longer get the Mobility due to being able to walk 50 - 200 metres and that I can plan and complete a journey alone.

This man blatantly lied in his report. I have written to DWP for the Mandatory Reconsideration Notice and also to my MP. Unfortunately I have no idea what my doctor said (if anything)  due to me not having the energy to get to visit her and her refusal to visit me at home. My doctor does telephone me and has witnessed both in the surgery and on the phone via paramedics, my stuttering and seizures. 

What I would appreciate is if anyone knows how I can make a complaint about the ATOS employee? How can he say I can walk 50 -200 metres when he has only seen me walk six metres before stopping. And how can he say it is safe for me to be alone outside when I could have a seizure at any time. Surely I have some rights to an honest assessment. This man's lies have caused my health to deteriate even more and I really feel he should be stopped from doing it to someone else. 

Please help if possible. Thanks.