Home
›
Scope's online community
Guest blogs
The impact of ME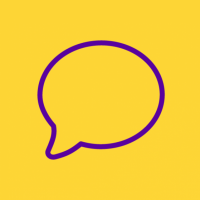 jenny_thisthing
Member
Posts: 1
Listener
Hi, my name is Jenny and I'm 24 years old. I've had Myalgic Encephalomyelitis (M.E) for 5 years but have been experiencing chronic pain and fatigue caused by multiple health problems from the age of 16. One of my hobbies is writing my blog: This thing they called recovery. The aim is to help facilitate more open and honest conversation about life with chronic illness and how it affects our lives as well as our bodies.
M.E is a cruel, debilitating and isolating illness that I wouldn't wish on anyone. However, if I could go back and ensure it never happened to me, I don't think I would. I've learned so much about myself and I am now a more compassionate, understanding and appreciative person. That doesn't mean it's easy or that it doesn't get to me, I think it's so important that people know that.
Living with a chronic illness is tough and it can be gruelling at times. There are no breaks, no days off and you're allowed to find that difficult. I struggle with it sometimes. I struggle with the idea that I'm not who I thought I would be, doing what I thought I would be doing. Sometimes my chronic illnesses make me feel like a barely-there version of myself and this has impacted my self-esteem. I got sick when I was a teenager, your formative years you might say, this means I've been sick my entire adult life.
Is it any wonder these conditions are entangled with how I view myself?
I think when people raise awareness of chronic illnesses they often jump straight to symptoms. I think it's very important to do so, but there's so much more to it. These symptoms impact every aspect of our lives. I think we need to create a more open and safe space where people can share these things. The symptoms are awful in themselves, but their impact is so far reaching and that's something that is often overlooked.
I don't know who I would be without my chronic health problems, but I'm trying really hard every day to come to terms with this new version of myself. You can't tell someone they should accept themselves, but also tell them they need to separate themselves from the parts that are perhaps uncomfortable. You can't tell someone to accept their scars, but that they need to separate themselves from the thing that gave them those scars in the first place. It's all a part of our story and our story is worth telling. I don't want to have to hide it, whether that be in the workplace or anywhere else.
I've lived with chronic pain and fatigue, as well as many other symptoms, for years now. It's taught me a thing or two. I believe we need to have a shift in how we talk about chronic illnesses, mental illnesses and long-term injuries. I don't believe it to be inherently negative to be realistic about your limitations or health issues. You're simply trying to keep yourself safe.
Everyone should be able to be honest about their health in their workplace, school environment, home etc. They deserve it to be safe for them to do so. It isn't about covering up the bad parts or pushing yourself beyond reason. It isn't about wallowing in your situation either, even though I fully believe that's allowed from time to time. It's about working out how we can move forward safely – together. ­­
You can follow Jenny's work on her Instagram page and her Facebook page.
Have you found it difficult to come to terms with a chronic illness? Do you believe opening up is helpful? Let us know in the comments below!